Sprint Biz 360
Simplifying small business communications solutions.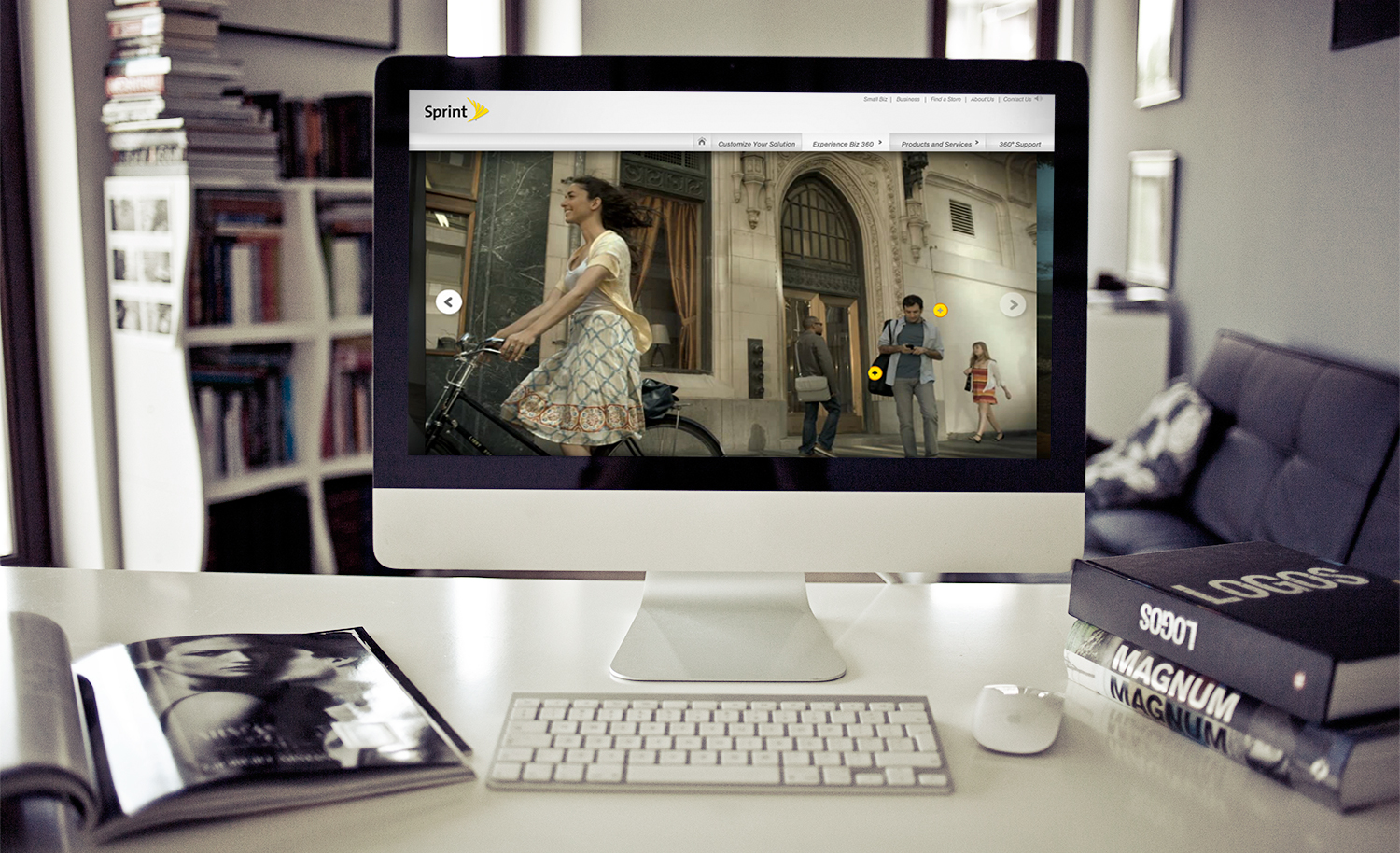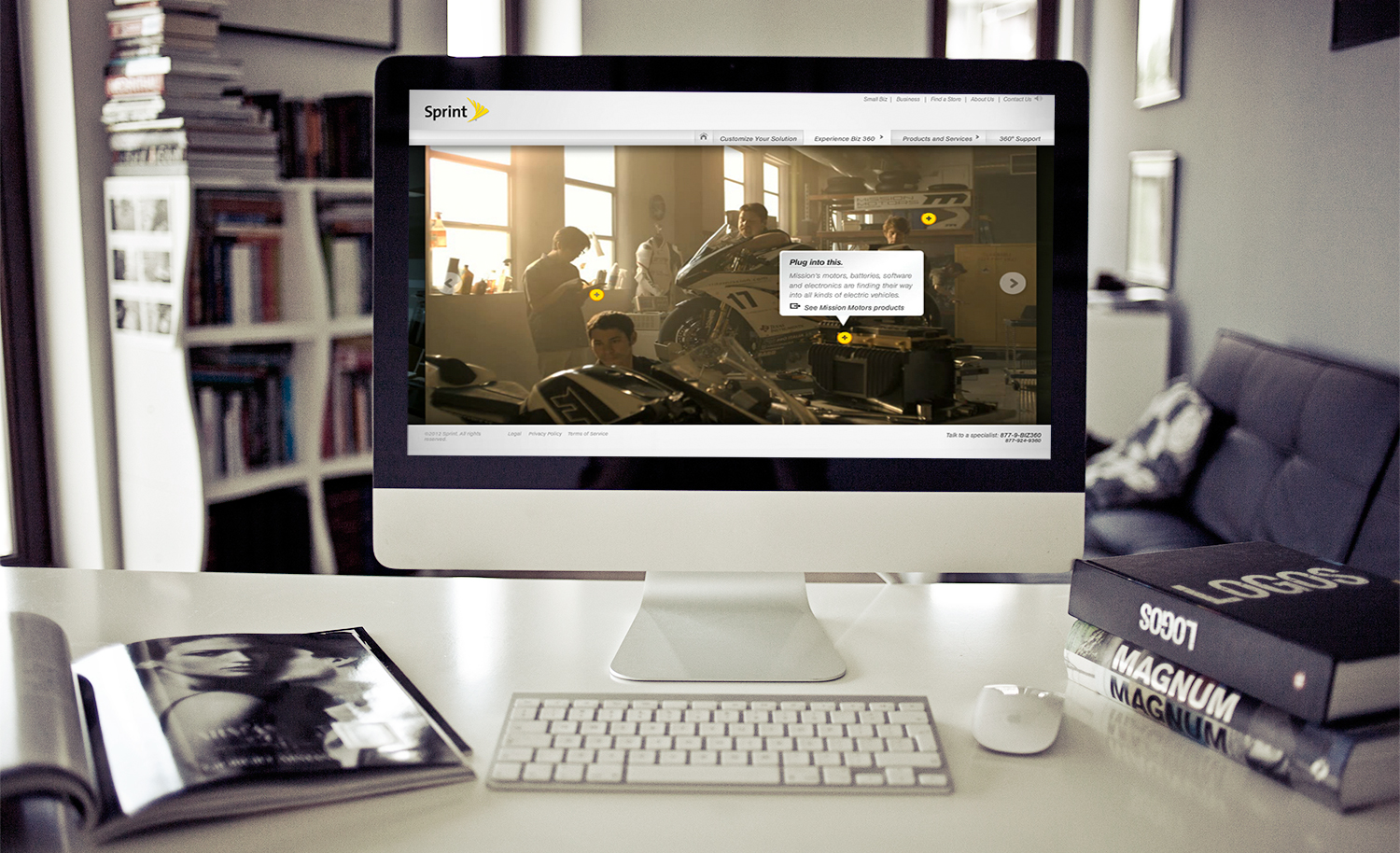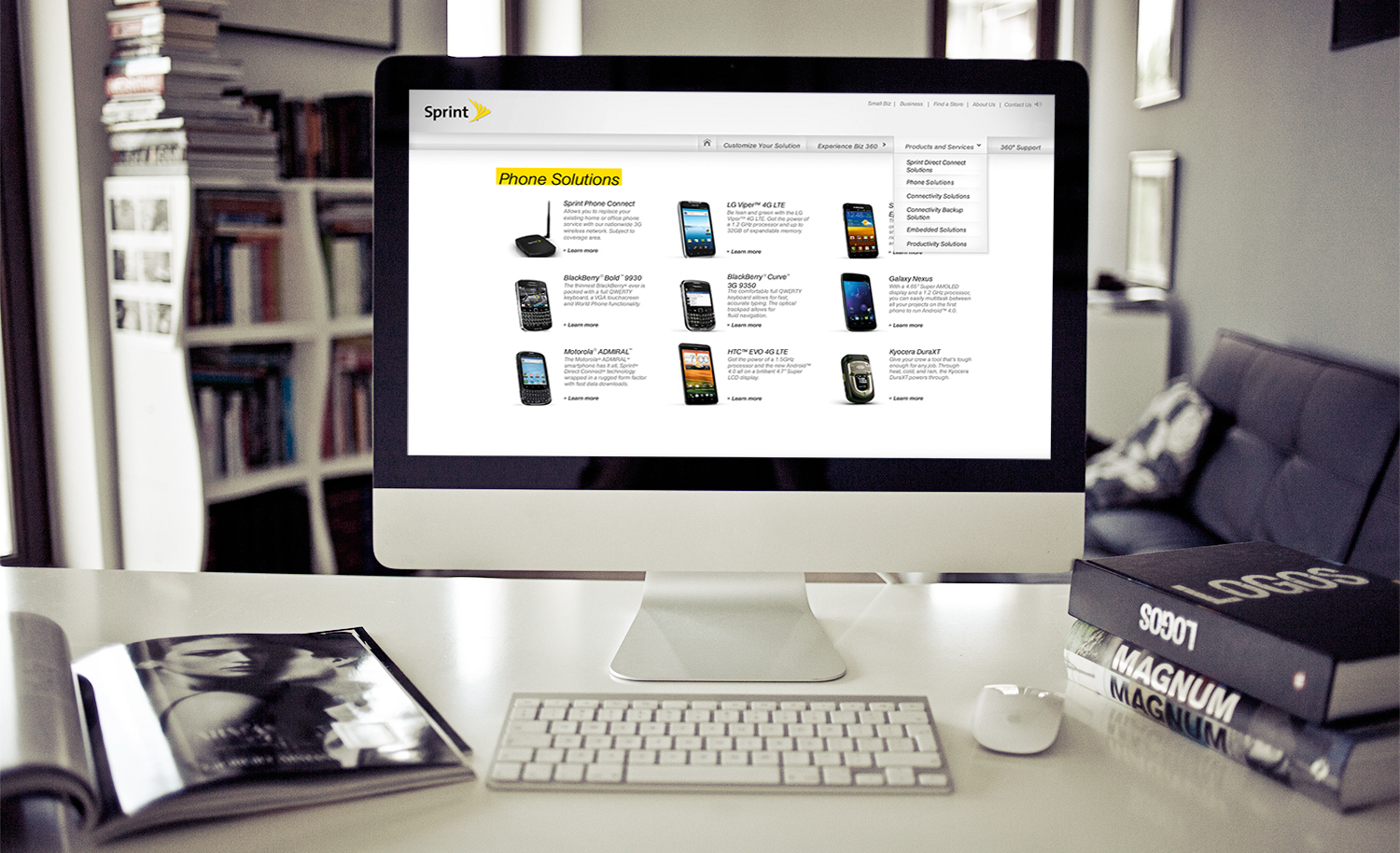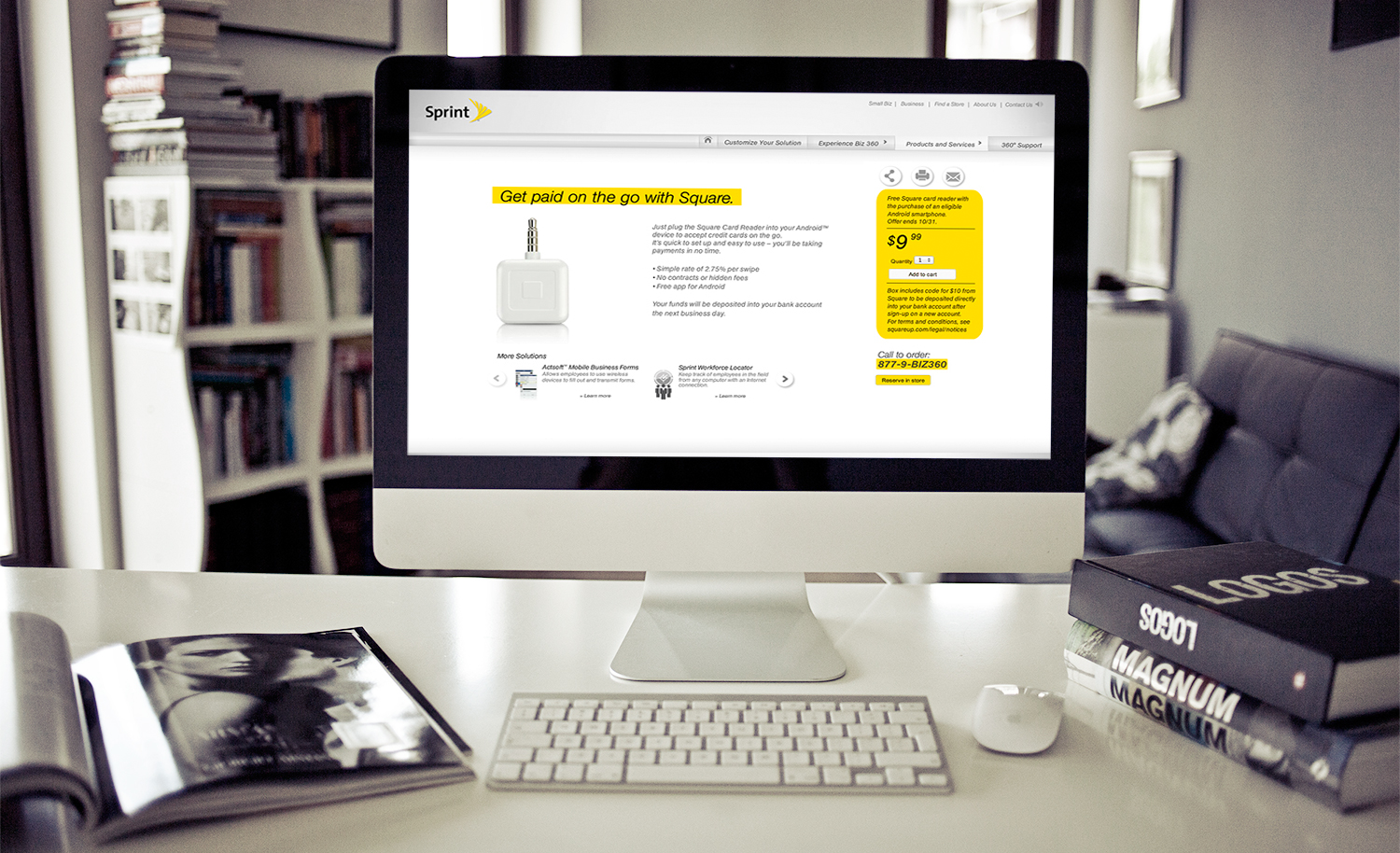 Sprint had a disparate collection of wireless solutions designed for small businesses. Realizing that small business were frequently time-starved, each had unique requirements, and often didn't have those defined. The challenge was to create a clear, yet comprehensive, way to empower small business to easily use Sprint solutions.
So we built Sprint Biz 360, a product heavy B2B site that doesn't feel like one. You can watch real small businesses using Sprint products and solutions and see how Sprint helps them run. A sophisticated but simple needs assessment test allows you to create a customized solution. Since launch, Biz 360 accounted for 45% of additional small business customers. 80% of people who started a needs assessment completed it.