Dolby Atmos
Introducing Dolby's game-changing 3D sound to the influencers and the masses.
Dolby needed help launching their most important new product in a decade. Atmos allows filmmakers to place and move sounds anywhere within the listening environment. The work needed to reflect this next-generation marriage of film and audio.
For the product unveiling at Cinemacon, busses wrapped with Atmos branding shuttled attendees to a lavish launch event with theatre takeovers, branded truffle-laced popcorn and DJ booths. Every detail of the experience was meticulously designed, including Atmos-branded cotton swabs placed in attendees' hotel rooms (to prepare their ears for the awesome audio experience).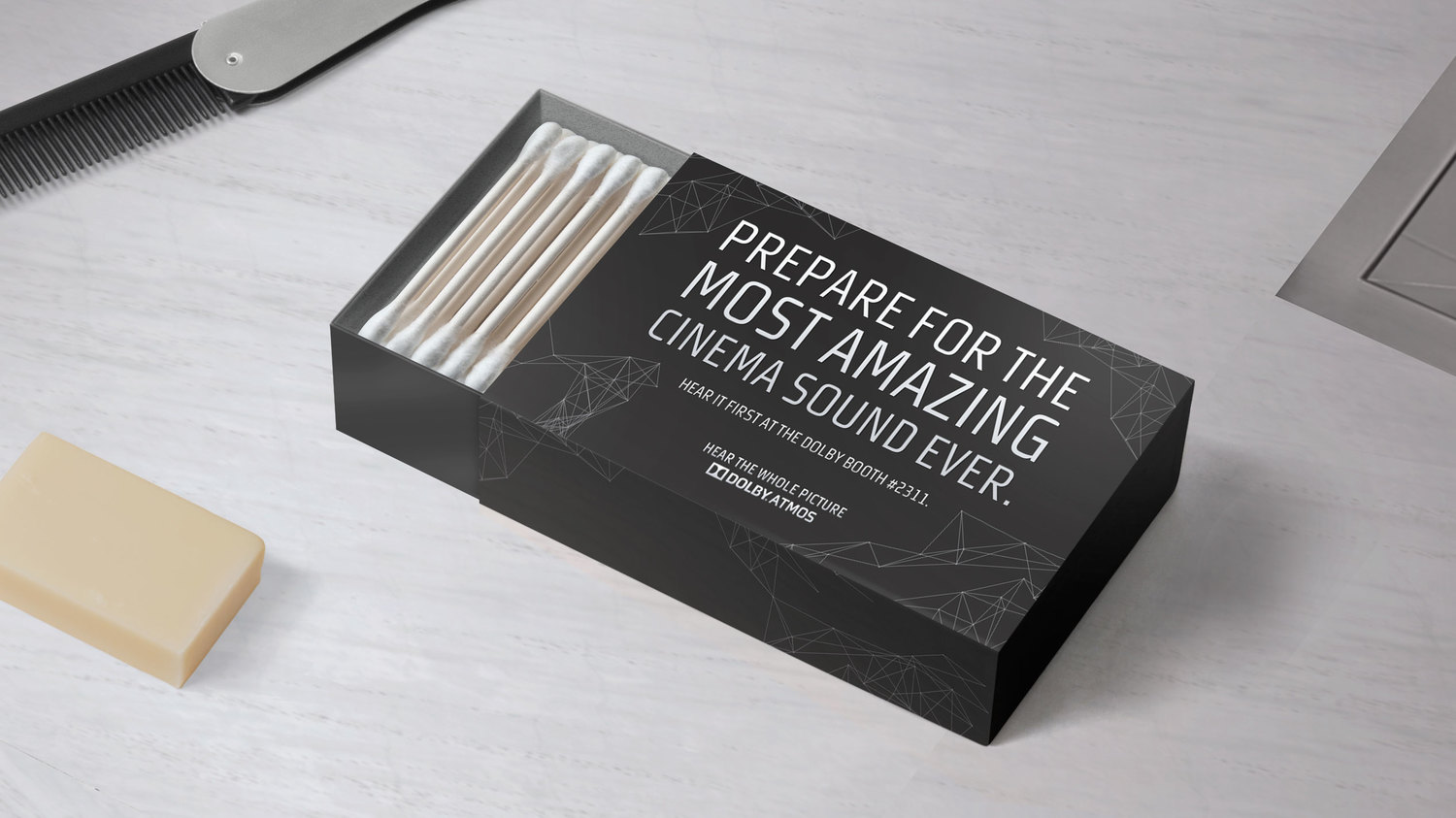 Event attendees were the first to experience Atmos in tricked-out theaters where sound came from all directions, including overhead, to create an immersive experience with astonishing clarity, richness, detail, and depth.
In addition to the launch experience, "Hear the Whole Picture" included a complete product identity and advertising campaign.